Vocational Rehabilitation
"Infinite Possibilities to Meet Your Employment Needs"
---
The Division for the Visually Impaired (DVI) has over 100 years of expertise providing services to Delawareans seeking to gain, retain and/or retrain for employment. With the right kind of training, preparation, and workplace supports, consumers who are blind or visually impaired can begin, or continue in, rewarding careers in various occupations. Applicants are made eligible based on their visual disability and their motivation and desire to achieve a positive employment outcome.
"Alone we can do so little; together we can do so much". - Helen Keller
If you are experiencing vision loss or impairment, our team can help! Services may include:
---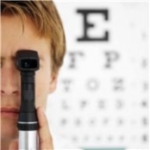 Assessment - to evaluate visual needs, skills, abilities, functional capacities and personality traits that foster informed choices about career options. Tools may also include a review of your work history, interest inventories, and personality assessments to develop a profile that will help you make informed choices and realize the infinite possibilities in career options that best suit you!
To evaluate your visual needs a Low Vision Screening is performed to familiarize you with the available magnifiers, specialized glasses or other assistive devices that may help you achieve your employment goals. An examination is then scheduled with one of our contracted Low Vision Specialists to identify and prescribe the aids that will meet your specific needs.
---
Vocational Rehabilitation Counseling and Guidance - enables you to gather information and make informed choices in the selection of services, providers, and career choices. Your VR Consultant will partner with you to help you choose public, private, or non-profit entities available to substantially modify or eliminate your specific barriers to employment. We will also work with you to acquire job skills and find employment that matches your individual skills, abilities and interests, or simply assist you to keep your current job. An Individualized Plan for Employment will include the services and the service providers that will enable you to achieve a positive employment outcome.
---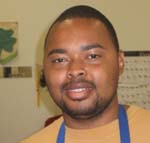 Training - to learn how to adjust to blindness, vocational training or post-secondary education in order to prepare for employment in today's labor market. To be as successful in the highly competitive labor market as one's fully sighted peers it is necessary that you demonstrate your ability to perform the essential functions of your chosen occupation while safely navigating your work environment. Your VR Consultant will work with you to coordinate a comprehensive plan of services.
---
Job Placement Services - help you develop a job-search plan, write a resume, practice interviewing, and locate appropriate job leads in line with your employment interests. You work in partnership with the VR Consultant to locate employment opportunities in line with your skills, abilities and interests. The Consultant works with various businesses to fill their vacancies and will work with you so that you will be able to conduct an independent job search and know how to market yourself as the best candidate for the job.
---
Rehabilitation Technology Services - are provided for job-site assessment of reasonable accommodations, purchasing of appropriate assistive technology devices, and training in the use of adaptive equipment to augment your ability to perform jobs independently, competitively and efficiently.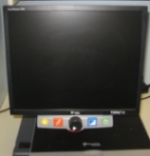 The use of Rehabilitation Technology such as digital magnifiers, screen reading and enlargement software and other technologies broaden our consumers ability to qualify and compete for high demand positions in any field. Recent consumers have obtained or retained employment in the following occupations: education, hospitality, retail, information technology, financial services, administrative services, medical services and various clerical occupations, just to name a few!

---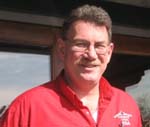 Post-Employment follow up - after individuals have achieved their employment goals we can continue to serve as a resource to both employees and employers to ensure job stability and retention as job demands and responsibilities change. We are here to provide on-going support to address your visual barriers to employment.