Willard Springer, Jr. Building - 203 Mitchell Lane
DSAMH Mobile Crisis Unit
(302) 577-2484 or (800)-652-2929
203 Mitchell Lane
New Castle DE 19720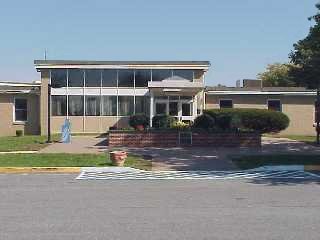 Built:
1960
Hours:
Mobile Crisis Unit: 24 Hours/Day, 7 Days/Week
Business Hours: 8:00 AM - 4:30 PM
Purpose:
The Springer Building is used for administrative and crisis intervention services by:
Directions:
Please follow the written directions Get directions to DHSS Holloway Campus?



Right from Route 13 South(North duPont Highway) into Delaware Health and Social Services'(DHSS) Herman M. Holloway Campus

Right onto Schweidel Circle.
Right onto Tarumianz Turn (1st turn).
Left at Calle Carmen Nazario.
Right at Debnam Drive.
Then make 1st left.
The

Springer Building

is down the hill on the right.
Printer friendly Map