Delaware Council on Health Promotion and Disease Prevention
Delaware's Recognition for Community Health Promotion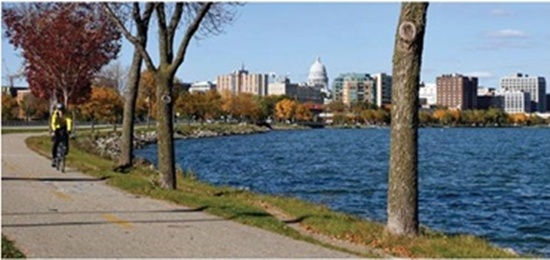 March 1, 2013

Dear Community Health Leaders:

The Governor's Council on Health Promotion & Disease Prevention is pleased to announce a call for submissions for the Recognition of Community Health Promotion Program. This recognition is designed to recognize the efforts of municipalities within the State of Delaware who are championing the health of their community. Municipalities that demonstrate successful and effective implementation of best practices and/or creative programs and policies that work towards improving the overall health and well being of individuals will be considered for recognition.
All municipalities within the State of Delaware are eligible to apply for consideration. Complete the attached application form and submit it, along with any required supporting documents, no later than April 12, 2013 to:
Milton Delgado, Ed.D.
Nemours Heath & Prevention Services
252 Chapman Road, Suite 200
Newark, DE 19702
The membership of the Governor's Council looks forward to your participation in this recognition program.
Sincerely,
Sandra G. Hassink, MD, FAAP
Chair, Governor's Council on Health Promotion & Disease Prevention
---
What is a Healthy Community?
A healthy community has leaders in organizations of all types (e.g. business, health agencies and centers, schools, faith-based organizations) who are committed to solving today's and tomorrow's critical public health problems. These leaders make needed changes in living conditions (e.g. structural and opportunity changes) to make the community an inviting place in which to live, work, learn, worship and play.
Why are Healthy Communities Important?
The rise in chronic disease rates in the United States has occurred during a century of profound cultural changes. In the 19th and early 20th centuries, people struggled to get enough to eat, faced unsanitary living conditions, and engaged extensively in physical labor - notably on farms and in factories. Chronic diseases now replace infectious diseases as the nation's greatest threat. Sedentary lifestyles and poor diet have resulted in an epidemic of obesity among adults and children. The majority of these diseases have preventable risk factors (e.g. physical inactivity, tobacco use, unhealthy eating).
The CHPDP is committed to providing Delaware communities with direction, inspiration and the will to promote healthy lifestyles. This Recognition for Community Health Promotion encourages the needed partnerships and resources to unite within communities so that there is an active plan to sustain a community's ongoing ability and commitment to work together to establish, advance, and maintain effective strategies that continuously improve health and quality of life for all Delawareans.
Follow this link to apply for the Recognition for Community Health Promotion.
Application Deadline is April 12, 2013.
Additional information (e.g. eligibility, recognition criteria) and resources to help you develop your application can be found in the box on the right labeled "Additional Links"
How can a Healthy Community improve the health of the people?
Increasing physical activity
Reducing injury
Increasing access to healthy food
Improving air and water quality
Minimizing the effects of climate change
Decreasing mental health stresses
Strengthening the social fabric of the community
Providing fair access to livelihood, education and resources
---

  Some of the files available on this page are in Microsoft Word format which requires Microsoft Word or Word Viewer. A free copy of Microsoft Word Viewer   can be downloaded directly from Microsoft,   
---

Please note: Some of the files available on this page are in Adobe PDF format which requires Adobe Acrobat Reader. A free copy of Adobe Acrobat Reader can be downloaded directly from Adobe . If you are using an assistive technology unable to read Adobe PDF, please either view the corresponding text only version (if available) or visit Adobe's Accessibility Tools page.
Additional Links
CHPDP Home
__________

Application Form Packet
Packet also includes:
Call for Submissions
Comparison of Roadway Miles Chart
__________

Award Criteria
__________

Other Resources
IPA Toolkit
__________

CDC CHANGE Tool
__________