Office of Health and Risk Communication
The Office of Health and Risk Communication (OHRC) is a full service public affairs office within the Delaware Division of Public Health (DPH). OHRC works closely with DPH sections and community partners to protect and promote the health of all people in Delaware. OHRC ensures that the Division's information is accurate, timely, complete, and easy to understand.
OHRC also manages DPH emergency communications during an emergency. The office forms the nucleus of the State Health Operations Center's Public Affairs Group.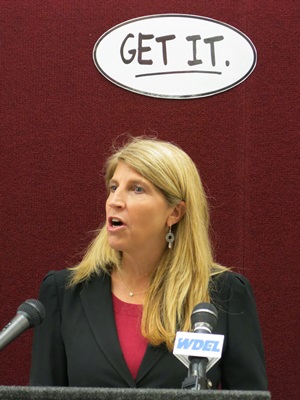 Services:
Develop DPH communications strategy
Promote DPH programs and services
Press relations
Inform DPH sections and community health partners of emerging public health issues and response
Develop and post social media
Coordinate events
Publication writing, review, and editing
Lay-out and design
Create and publish monthly community newsletters
Web page content review
Photography
Proclamations
Fact sheet management
Freedom of Information Act (FOIA) requests
To view current news or media archives, visit News & Media.
Contact OHRC:
State Mail Location Code: 320-A